I'm BACK! Blogging is so 2005…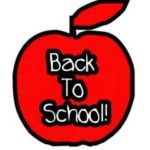 It has been a while since I last blogged. There is some very exciting stuff in the works. Earlier this year I was accepted into a PhD program at University of Texas Health and Science Center in Houston School of Public Health – Health Promotion & Behavioral Science.  I'm very interested in the role of exercise/physical activity in tumor/cancer survivorship. It will be a very interesting transition back into school mode. "PT school Galvez" was a super nerd.  "Young Doctor Galvez" was always on the move.  "Post brain surgery Galvez" is a smart ass.  The next transformation will create a more focused and mature version of myself! hee hee… not sure about the second part of that statement…  The 10 years after treatment and surgery have redefined me and refocused my goals. I'm still interested in healthcare delivery, but now from a new perspective. I'm now very in tune with the issues of survivorship. I want to make a scientific contribution to "post-treatment thrivership" involving exercise/physical activity .
The return to school will bring many new challenges.  Transitioning back into the world of academia will be interesting.  I really enjoyed getting my DPT, but there were few distractions because I was very focused on school. I think Myspace and Friendster were just getting started when I was in PT school… I'm probably going to have to close a few of my social media accounts to avoid distractions! Last week I mapped out my route to UCSD for a couple classes I need to take. It takes an hour + 10 mins via bus just to get there! I have 8AM classes on Tuesday and Thursday. That means I have to LEAVE my place at 630AM! WHOA!I haven't gotten up that early in a while!  I figure I can blog my thoughts this early cause I can do everything on my phone/ on the go.
Anyways, I had a meeting today with disability services at UCSD. This will be very interesting returning to school with a disability. This will be a good test run before moving to Houston.  I'm looking forward to the new challenges.  We will see how things go next week!  It would be cool to hear from you if you have any advice on how to deal with the issues with returning to school.  I will probably keep blogging, but close my social media accounts to avoid distractions…  Its gonna be a busy July cleaning out my place and packing my stuff up!