23 Aug 2011 01:14 pm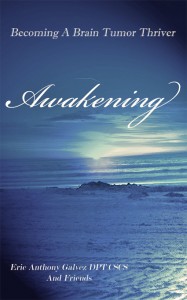 Reversal was very unique because I used music to help tell my story. Music is a great way to elicit emotions. It really enhances every experience. That is why movies have soundtracks. The majority of the chapters and essays are titled with popular songs that correspond to the theme of each chapter or essay. I was very proud of the "blook soundtrack" in Reversal. I will be carrying the "blook soundtrack" over to Awakening.
See if you recognize the songs. You can legally download whatever song you like individually. Try reading the book with the soundtrack playing in the background to enhance the "experience". Can you guess what each chapter is about just from looking at the titles?   What songs would you pick to tell your story?
The blook soundtrack is an eclectic mix of popular hip hop, 80's glam rock, alternative, rock, and pop songs.
THIS WAS JUST ANOTHER CREATIVE WAY TO EXPRESS MYSELF!!!
All these songs are chapter titles in the blook can you guess what each chapter is about?
Check out the Reversal Blook Soundtrack.