31 Oct 2006 11:46 pm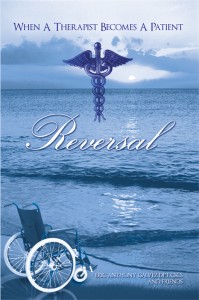 That's right! A "soundtrack" for a book! Just another crazy idea I came up with. You can listen to the blook "soundtrack" as a video playlist on YouTube or listen on playlist.com. It is a compilation of the chapter titles and essay titles from the book.
Music is a very powerful tool. It sparks a lot of emotions and memories. Since I'm not a very talkative guy, writing and music were the best ways to express myself during this difficult time. All these songs help to tell my story. The song titles in this book soundtrack are chapter and essay titles used in the book. I consider these songs to be the "condiments" to my "blook burger". My contribution of course is the meat. You can't have a burger without a bun! My friends' contributions are the bun. The lettuce/ tomato or "healthy" stuff are the contributions from the healthcare professionals. And finally the essays from my family represent the "cheese". Hahaha! I was listening to a bunch of the titles in the book, and I thought "I like all these songs. Wouldn't it be cool if there was a book soundtrack?" This "BLOOK SOUNDTRACK" was a unique way for me to pull it off!
See if you recognize the songs. You can legally download whatever song you like individually. Try reading the book with the soundtrack playing in the background to enhance the "experience". Can you figure out why I chose some of the songs? What songs would you pick to tell your story?
The blook soundtrack is an eclectic mix of popular hip hop, acoustic guitar, motown, 80's glam rock, rat pack, alternitive, grunge, rock, and pop songs.
THIS WAS JUST ANOTHER CREATIVE WAY TO EXPRESS MYSELF!!!
CLICK HERE TO CHECK OUT THE UNOFFICIAL REVERSAL MUSIC VIDEOS BLOOK SOUNDTRACK ON YOUTUBE
All these songs are chapter titles in the blook can you guess what each chapter is about?
Check out the Awakening Blook Soundtrack from my Second book.