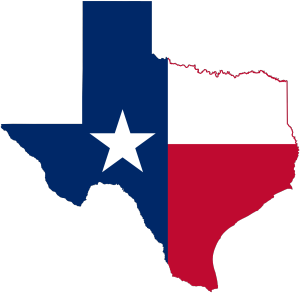 I spent the second half of my trip in Dallas, TX. I had two reasons for going to Dallas:
1. I wanted to check out the PhD program at TWU.  (I guess I can let the cat out of the bag now. *BTW "let the cat out of the bag" is a weird phrase*) I was always very interested in doing research on the positive effects of exercise/physical activity in post treatment life for survivors.  One of my mentors in PT school was looking at the effects of moderate intensity exercise on different parameters in women undergoing radiation therapy for breast cancer.  I am doing very well physically after my treatment.  I've always believed that my physical activity level pre-surgery and my physical activity level after my medical treatments have helped me to overcome potentially debilitating impairments.  I feel like I am doing better than anyone expected based on the location of my tumor and my current physical activity level.  I am not 100% recovered, but I do realize that things could have been A LOT worse!  I emerged from this whole ordeal with a new appreciation for living life to the fullest!  Things rarely bother me.  The brain tumor ultimately ended my young career as a physical therapist, but I'm slowly accepting the fact that I am now physically disabled. That is still a tough pill to swallow, but it did open the door for me to seize other opportunities to use my knowledge and experiences to benefit those fighting a tumor/cancer diagnosis!  I think that research is the best way to directly do this!
2. Â I was going to Dallas to speak for the first time in the Asian American Professional Community about getting active in the non-profit sector! Â The National Association of Asian American Professionals (NAAAP) is a non-profit organization that cultivates and empowers Asian & Pacific Islander leaders through professional development, community service, and networking. Â In college I was very involved in the Filipino-American and Asian-American communities. Â While I was at the conference, I got meet the leadership of the the NAAAP San Diego chapter. Â It was interesting being at the conference because lately most of the conferences I attend are either survivorship related or healthcare related. Â It was refreshing being at a conference surrounded by Asian people. Â Again, I stuck out like a sore thumb because I was in a scooter, but it is always nice being around people with similar backgrounds!
I've realized that in order to make an impact, I need to step out of my comfort zone and actively make things happen.  Ever since PT school, I have been intrigued by research. I'm looking to get more involved in the research process.  While I'm sure that I don't fit the mold of a typical PhD student, I feel like I could bring a unique perspective to any program that I apply. I just got my DPT loans forgiven, so I can take on more debt and start researching programs more seriously.  I'm got a couple more programs in my sights, but it is still a feeling out process because this could be the next 3 or 4 years of my life.  Anyways, it was great visiting old friends in Dallas… their four-year-old son was keeping everyone on their toes!  He was cracking me up because seeing my friends as parents made me realize how much "growing up" I still need to do!  It didn't hit me earlier because after all the weddings, babies start popping out.  Babies don't talk or do much independently, so they are like "pets".  But when they start talking about their thoughts and emotions, they become people.  However, you have to be careful what you say around them because they absorb everything!  I am amazed at how quickly a TV show can calm them down! Most of my friends from grad school and undergrad have young kids now.  I can't wait till they get older so I can tell them embarrassing stories about their parents!
This trip to Dallas was a great way to reconnect with my roots and a preview the potential of a new professional path.  I'm still fully committed to mAss Kickers Foundation, but I'm definitely going to need more help running it now!  Next month mAss Kickers Foundation is teaming up with the European organization, Esperity to connect four American post-oncology treatment thrivers with European survivors.  None of us have been to Belgium, so this will be a totally new experience for all of us.  Stay tuned!  Some cool stuff is about to go down!  I'm never bored.  I think I may have Attention Deficit Disorder.  😛