1995 Trip to the Philippines by a 19-year old Galvez Entry #3 and #4
Here is another entry from my first travel journal in 1995.
May 12, 1995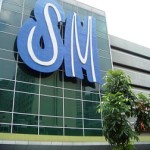 Well, here goes another entry into my "journal". Â Yesterday was kind of boring. Â My nephew, Paolo, came over to my uncle's house yesterday morning! Â After breakfast we played for a while. Â At around 1PM, we went to the mall in Makati: Quad and Shoemart.
Nako! Maraming tao doon! Mayroon mga magandang dalaga rin! Pumenta tayo sa bookstore at mga clothing stores. Â Bumili akong mga libro may "Pilipino culture". Â Bumita ako tagalog libro.
OK, enough Tagalog. Â I figured I should practice it a little since I am in the Philippines. Â I tried getting in touch with my other cousins from the States that were also visiting, Eileen and Janice. Â They were out until 10PM last night. Â (This was before email, texting, voicemail!) Â What's crazy though is that I went to bed at 9PM!
(I'm noticing that whenever I travel overseas, I got to bed early and wake up early!)
I'm noticing that this entry was a "filler." Â Not much to talk about… they do get better (I hope…) here is another entry
May 14, 1995
On Friday, I finally got to meet up with my cousins Eileen and Janice. Â I went over to their Uncle's house for dinner, Â We ended up watching a video of their 25th Wedding Anniversary Celebration. Â It seems like the Filipino here are a lot like the ones in the States: Â lots of food, laughing, and loud screams of joy. Â It was kind of funny looking at everyone's reaction at seeing themselves on TV. Â After that, we ended up going to a night club in Makati: Â CATS. Â Actually, it was like "Asian Persuasion Thursdays at Nectos" in Ann Arbor, only it wasn't.
The next day I had to get up early to go to San Pablo. Â On the way there, we stopped at the Galvez resort: Â "Balik Bayan". Â (I think my Aunt owns another one in San Pablo, "Makiling Breeze".) When I finally got back to San Pablo, I wanted to do some site seeing. Â Actually, this entry sucks cause I don't feel like writing anything now.
HAHAHA!  I had to force myself to write stuff down back then.  The early stages of something that would eventually lead to a blog.  At 19 years old, my main interests were in going out and meeting pretty girls.