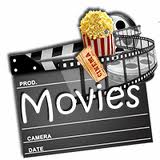 Earlier this week, a good friend from PT school called me out!  It was exactly what I needed to hear. The past few months I have been extremely busy doing MKF stuff that I've been neglecting my own personal rehab.  It totally put my priorities in perspective.  Somehow, he talked me into catching a movie after dinner.  I did not anticipate this because I used only my crutches going to the restaurant.  This would mean having to use the crutches to go to the theater in the mall!  I hadn't tried this before because after prolonged sitting my legs stiffen up and walking becomes difficult.  After a few taunts, I decided to give it a shot.  This was going to be interesting because there were time constraints with walking to the theater (we had 20 minutes to catch the beginning of the movie.)  What I didn't realize was that there were ~20 minutes of movie previews before the movie started.  I had plenty of time to use the crutches to walk to the theater in the mall, walk to the bathroom in the theater, and walk back to our seats before the movie started!  I was pleasantly surprised!
I had to test this out again. Â Last night I went to a Challenged Athletes Foundation fundraiser in Ocean Beach sponsored by students in the San Diego State University Doctor of Physical Therapy Program. Â I really wanted to go because:
I worked with many of these students in a neuro lab last semester so I wanted to congratulate them and wish them luck entering their clinical affiliations
I got to know a few of them at the Charity Kickball Tournament
I wanted to meet some people from the Challenged Athletes Foundation
I decided to try attending the event with only the crutches because I was surprised at how well I maneuvered after prolonged sitting at the movies.  I took an uber car down to Ocean Beach.  I hadn't been there in years by myself.  I do recall going to a couple bars out there when I first moved to San Diego as a young single healthcare professional.  It was a strange feeling going back there knowing that the last time I was out there the circumstances were completely different!  This event was for the students to celebrate, so I didn't want to intrude on their celebration for too long. My old friend Rosalia is now a professor at SDSU so luckily she was able to give me a ride home early.  Hee hee hee… wow, how things change.
I've def got a new FIRE to push myself, but instead of just randomly trying things that I want to do, planning and preparation will be the key to success!  The 2014 Paintball Event is coming up and Comic Con is next week so some exciting stuff is coming up!  Stay tuned!