Music has the magical ability to transport you to a different place, time, or situation.  A couple months ago I found a bunch of old cassette tapes in my room back in Michigan.  I was dying to listen to a few of my old mix tapes that I made in the late 80s and early 90s.  Before iTunes, Napster, and CDs… I used to record songs off the radio from the show, Rick D's Top 40.   I even found a few of the first cassettes albums I bought!  My friend let me borrow her cassette player to figure out what songs were in my old collection of cassettes.  I was really into hair bands and pop music growing up because I had easy access to those genres through the radio.  Before my rock-n-roll phase, I remember singing Barry Manilow songs and "Tiny Bubbles" with my dad on guitar as a toddler.  I'm pretty sure we lost those "recording sessions"(at least I hope they are lost.)  When I got to junior high, I realized that those songs weren't going to be cool with my friends… HAHAHA!  My interests shifted to the music my friends thought were cool.  The Beastie Boys, Michael Jackson, Aerosmith, Guns N' Roses, and Def Leppard were huge influences on me.  When I got older, our family got our first video camera.  I used to tape my brother and cousins lip syncing songs… usually these lip syncs ended up me filming them jumping off stuff with cool background music.   Anyways, I borrowed my friend's cassette player to find out what songs were on those old cassette tapes.  What I found took me back to an innocent and curious time.  I was transformed into the quiet and awkward pre-pubescent version of myself who was still trying to figure things out!  These were a few of the songs: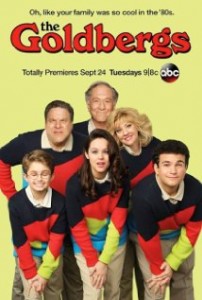 Hee hee… those songs brought me back to a simpler time where my only worries were: getting good grades, winning the football game at recess, and learning as much as I could about EVERYTHING!  People always assumed I was a quiet guy, but in reality I think I was just being extra "observant" about everything.  I recently found the Goldbergs on TV.  That show cracks me up because it embodies my awkward years in the 80's.  Of course the 90's, 2000's, and 2010's were also "awkward" in their own ways, but I've learned to embrace the awkwardness.
Freaks and Geeks was a short-lived TV "dramady" about high schoolers from the early 80s trying to fit in. Â Some big names in movies came out of that show:Â Judd Apatow, James Franco, Seth Rogan, and Jason Segel are a few. Â Although it only lasted one season, it is definitely one of my favorite shows because I could relate to the coming of age "awkwardness" of it!
"Awkwardness" in new situations make for some great stories! Â ;P Â STAY TUNED because I'm still getting into a lot of NEW awkward situations as a "Kick mAss" brain tumor thriver… These songs from my past reminded me that I can get through any situation no matter how uncomfortable it is. Â The old cassettes from my "wonder years" took me back to my first round of awkward years. Â Combining music with an experience always enhances a memory.
Leave a Reply
You must be logged in to post a comment.