Pre brain surgery thoughts 10 years ago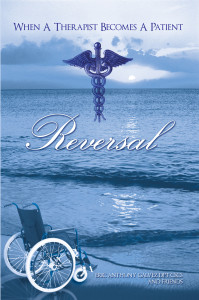 These are my thoughts before major brain surgery 10 years ago.
Thursday, October 20, 2005
Looks like the incision is going to be bigger than I initially thought it was going to be… All the way around my ear. I'm told that the hair will grow back, but maybe I'll just keep it shaved all the time now. Yesterday morning I threw up twice. I couldn't keep anything down. Luckily, I had another appointment with the neurosurgeon that afternoon. He took me off of prednisone and is starting me on dexamethasone, another steroid. I've heard some nasty stuff about the side effects. I'm gonna try to stay off the medication as much as I can. But sometimes I really need it.
In case you are wondering what I'm going though, imagine the worst hangover you've ever had… the unsteadiness, the feeling of nausea, and the headache… add a little numbness on your left cheek and tongue and there you have it. Now grant it, I'm not like this all the time, but there are some mornings when the only reason I get out of bed is to rush to the bathroom to throw up. The steroids help immensely, but on the days I'm off of them… yuck. Not pleasant to be around… I have a hard time walking a straight line, but I can do it if I go really slow. Everything moves really slow, not like elderly person slow, but definitely slower than normal. Now would be a good time to race me if you want to win.
I've kinda shifted my focus from movies to reading. Currently on: Lance Armstrong's It's Not about the Bike, Harry Potter The Half Blood Prince, and the Essence of Swiss Ball Training. Definitely not bored anymore. Thank God I'm not bored. I almost watched the Olivia Newton John roller skating epic Xanadu earlier this week! Damn! That definitely has to be my lowest point. When I realized what I was watching, I was like "OK, I need to put an end to this downward spiral!" You can only watch so much TV and that was my breaking point. I also found out I suck at video games. In Halo I keep running into walls, in Madden I can't pass or play defense, in racing I can't take turns without hitting the wall… I wasted too much time the past few years "playing" outside or going to the gym so I'm a little behind in my gaming skills…
As for my mental state… honestly I think right now I'm more worried about the Foley catheter. You would be, too, if you knew where it goes and how it gets there. (It's basically a tube they stick in your penis that runs to all the way up to your bladder to help with urine excretion.) I've been told that I'll probably be out when they put it in, but I'll wake up with it in me and I'll be awake when they take it out… that's gonna hurt =(
Dude, I'm gonna be buck naked in front of bunch of people. I don't know how I feel about that! I don't like being naked in front of myself, let alone 10-15 strangers! Hopefully I'll at least get some cute nurses to take care of me… My OR time is from 7:30 to 3:30… Jeez, that's got to be enough time to get everything! It seems like a long time to me. I wonder if they take coffee breaks or lunch breaks.
Anyways the reality of brain surgery is finally sinking in. I've had 2 pre-op appointments this week. I guess there is a serious chance that I might lose the hearing in my left ear. Apparently they will cut into the Mastoid and Temporal bones. They are trying to avoid the semi-circular canals if possible, but if they can't access the whole tumor they will need to go through the semicircular canals to get everything. If that happens, there is a 99% chance I lose the hearing in the left ear and I will definitely have more problems with dizziness for a few more months.
Kinda sucks that the initial problem that I was having could be a side effect for the treatment of the tumor. Well, at least I have another ear and I won't be completely deaf. Whoa. This is real, no more talk… this is gonna happen! So on Saturday, I'm going to SeaWorld to take my mind off of things. Sunday will be another day of football. Monday will be my quiet prep day. I guarantee I'll feel like shit DOS (day of surgery), but Wed POD 1(post-op day 1) I should be able to take visitors. Probably not for too long but it will be nice to have visitors. By Thursday I should be much better and able to tolerate more. No crazy bar hopping or anything, but maybe a friendly game of "Cranium.".. har har har.
Monday, October 24, 2005
Looks like I'll get admitted tonight. Just got a call from the hospital. Was supposed to go in at 5AM tomorrow. Slight curveball. I know a lot of you wish you could be here with me. I'll strike a deal. This is the playlist I'll be listening to tonight on my iPod. Just play one of the songs and you're there with me.
Lose Yourself -Eminem
Mr. Brightside – The Killers
It's So Easy – Guns N Roses
Breakout – Foo Fighters
Higher Ground – Red Hot Chili Peppers
Gold Digger – Kanye West
Jesus Walks – Kanye West
Ready or Not –The Fugees
Superstition – Stevie Wonder
In the Air Tonight – Phil Collins
A Little Respect – Erasure (don't laugh)
The Promise – When in Rome
Only You – Yaz ( I like these song OK!)
Don't Stop Believing – JOURNEY!
Blaze of Glory – Bon Jovi
THE FINAL COUNTDOWN – EUROPE!
See what happens next… pick up the kindle edition of Reversal:  When a Therapist Becomes A Patient… Only $9.99 AND 100% of royalties go to mAss Kickers Foundation.
Leave a Reply
You must be logged in to post a comment.