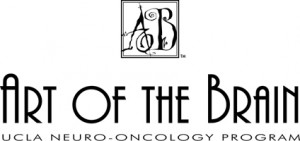 The last few weeks have been crazy.  I'm doing a lot of new things A few weeks ago, I took the train up to Los Angeles to attend a UCLA Brain Tumor Research event,  15th Anniversary 2014 "Art of the Brain" Gala.  I actually enjoy taking the train to LA because it's relaxing and you don't have to worry about traffic.  The seats are comfortable and it's a relatively stress free trip!  I don't know why people don't take the train more often.  As someone who doesn't like sitting in traffic, the train is a great alternative to the stress associated with traffic and the cost of gas in California!  When I got to LA I decided to go on another adventure there!  Public transportation.  I'm becoming familiar with it in San Diego, but Los Angeles is a whole different beast.  I took the bus to UCLA, which was fine with me because I had time to kill before the event!  It was like a tour of my old stomping ground when I briefly lived in Los Angeles after undergrad.  The bus passed through: Beverly Hills, Hollywood, West Hollywoood, and finally Westwood. When I finally got to the event, I met up with a friend, changed out of my t-shirt and jeans, then scooted around to expore the event venue.  I was very impressed with the turnout and amount of donors/vendors associated with the one night event.  The event showcased some photographs and paintings created by brain tumors survivors, and a had pretty cool musical performance.  There was a really unique string instrument there that stretched from the floor to the ceiling!  Very unique and pretty cool. It was the first formal Gala that I have ever attended.  There were so many people there… It was ~$300 a plate with so many event sponsors!   The highlight of the night for me was meeting more brain tumor survivors.  These people understand what it like to live with the after effects of a brain tumor.  There is an automatic kinship that is formed immediately when meeting people who "understand".  Traumatic experiences have a tendency to bring people together.  I have noticed that the "kinship" among survivors is very powerful.  After going through so much alone, it is extremely comforting to connect with people who understand!  I felt to same bond when I want up to LA for my first brain tumor event in Hollywood.  My buddy let me crash on his couch after the event and took me to the train station the next morning.  It was quite a fun trip!
At the beginning of October, mAss Kickers Foundation hosted the annual Celebration of Life ceremony to honor the people that helped us get through everything:  our family, our friends, and our fellow survivors.  We honored those special people with toasts given by survivors.  Here are the videos from the past three years!
The event is literally a Celebration of Life organized and run by survivors.  We have met so many cool people at the event.  It is a potluck so everyone that attends feels invested in the celebration! We just figured that THE PEOPLE THAT WERE THERE FOR US DESERVE RECOGNITION!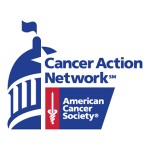 Last week I had the opportunity to go the San Diego, ACS CAN RESEARCH BREAKFAST at Scripps Memorial Hospital.  I was attracted to this event because it highlights the promotion of science and research in the fight against tumors/cancer.  One of the reasons I did not get involved with the American Cancer Society was because I felt that a lot of their energy was spent on fund raising events.  I was very happy to see their commitment to research and advocacy.  I'm very attracted to the research side in the fight against ALL forms of tumors/cancer.  I do have some knowledge of the research process.  I do realize that I'm not qualified to do research myself, but I fully support the organizations and individuals that do.
Things are still keeping me busy.  I'm going to Korea next week to speak at a US Military Rehabilitation Conference then meeting up with some American cancer survivors in Singapore to do a presentation about a proactive lifestyle after a tumor/cancer diagnosis.  Stay tuned!